Call for Papers - Special Issue: Inclusion and E-Government (deadline extended to October 1st)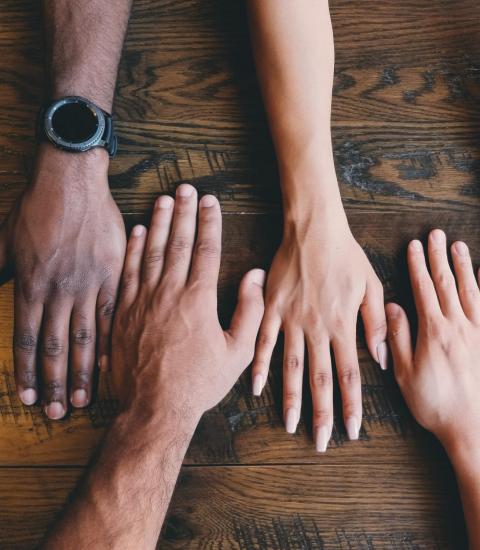 20 September 2021
Summary
We are interested in papers that explore the relationship between e-government and the societal inclusion of different individuals and groups. Inclusion, however defined, has emerged as a cornerstone value of responsible e-government. Increasingly, attention is placed on making existing and new technologies and associated policies in the public sector such as big or open data, AI, Smart City, not only more efficient and effective, but also more inclusive. New technological developments will have legitimacy issues if they lead to inequality and harm. Therefore, inclusion and exclusion, social equity and discrimination are high on political and societal agendas. 
While e-government is often heralded as providing opportunities for access, in that such public services are often available 24/7 and over large geographic areas, they are not always accessible to all, with ongoing concerns about the so-called 'digital divide'. The use of algorithms and automated decision-making in the public sector may lead to bias, discrimination and the enhanced surveillance of specific groups in society. Furthermore technologies, all of which are biased to one degree or another, may reproduce longer standing patterns of exclusion and oppression. Hence, new technological developments in the public sector pose new challenges. 
While these technological developments may facilitate unforeseen and undesirable consequences they also, simultaneously, bring new opportunities and benefits. For example, more individuals and groups may be able to make informed political decisions based on the availability of open government data, they may benefit from the adoption of a new e-service, or they may co-design technologies.  
While, the challenges and opportunities associated with inclusion are high on the public sector agenda, our academic understanding of implications and impacts of the relationship between e-government and inclusion are still not fully understood.  This special issue of Information Polity is therefore specifically interested in the impact and implications of e-government on inclusion. It features a selection of manuscripts from an open call for papers, as well as the European Group for Public Administration (EGPA) Study Group on e-Government of the 2021 Annual Conference of the European Group for Public Administration in Brussels, Belgium. The papers selected for this special issue contribute to knowledge in the areas of  social equity, digital inclusion, participation, transparency, public policy, governance, and public administration. Articles should be approximately 8000 words in length. 
Scope of the Special issue
This special issue will explore the relationship between e-government and inclusion. We invite researchers to submit abstracts for theoretical, empirical and critical oriented papers that address aspects of e-government and inclusion/exclusion from interdisciplinary perspectives.
Topics covered by the special issue may include, but are not limited to:
State-of-the-art academic thinking about e-government and inclusion/exclusion of individuals and different groups in society;
Case studies of the impact of e-government on inclusion/exclusion of individuals and different groups in society;
Theoretical and practical explorations of the different types of inclusion and how they relate to e-government;
Critical analysis of the relations between e-government and inclusion/exclusion;
Historical accounts of e-government measures to tackle inclusion;
Mechanisms and measures for assessing e-government impacts on inclusion/exclusion;
Theoretical and empirical analyses of approaches to e-government that enhance inclusion; and
The extent to which e-government produces forms of exclusion and discrimination.
Timeline
Important dates for the publication of this special issue are as follows:
June 2021: Call for abstracts published 
October 1st, 2021: Deadline for abstract submission
October 8th, 2021: Notification for invitation to submit full manuscript
December 31st, 2021: Deadline for submission of full manuscript 
January- March, 2022: Review process
April 5th, 2022: Final decision on manuscripts
Anticipated publication: Autumn/Winter 2022.
 
Abstracts should initially be sent to Erna Ruijer  (h.j.m.ruijer@uu.nl) by October 1st 2021. Abstracts should be up to 750 words and include the names of all authors and their institutional affiliations.
Abstracts will be reviewed by the Guest Editors of the Special Issue. This review will focus on the fit with the special issue theme, feasibility and potential contribution to knowledge. The authors of accepted abstracts will be invited to submit full manuscripts. Full manuscripts will be double-blind peer reviewed. Please note that initial acceptance of an abstract does not guarantee acceptance and publication of the final manuscript.
Final manuscripts have to be submitted directly through IP's submission system and needs to adhere to the journals submission guidelines:
informationpolity.com/guidelines
 
About Information Polity
Information Polity is a tangible expression of the increasing awareness that Information and Communication technologies (ICTs) have become of deep significance for all polities as new technology-enabled forms of government, governing and democratic practice are sought or experienced throughout the world. This journal positions itself in these contexts, seeking to be at the forefront of thought leadership and debate about emerging issues, impact, and implications of government and democracy in the information age.
More information: https://informationpolity.com/
Author Instructions
Instructions for authors for manuscript format and citation requirements can be found at:
https://informationpolity.com/guidelines
Special Issue Guest Editors
Erna Ruijer, Utrecht University School of Governance, The Netherlands (h.j.m.ruijer@uu.nl)
Suzanne J. Piotrowski, School of Public Affairs and Administration, Rutgers University Newark, USA (spiotrow@newark.rutgers.edu)